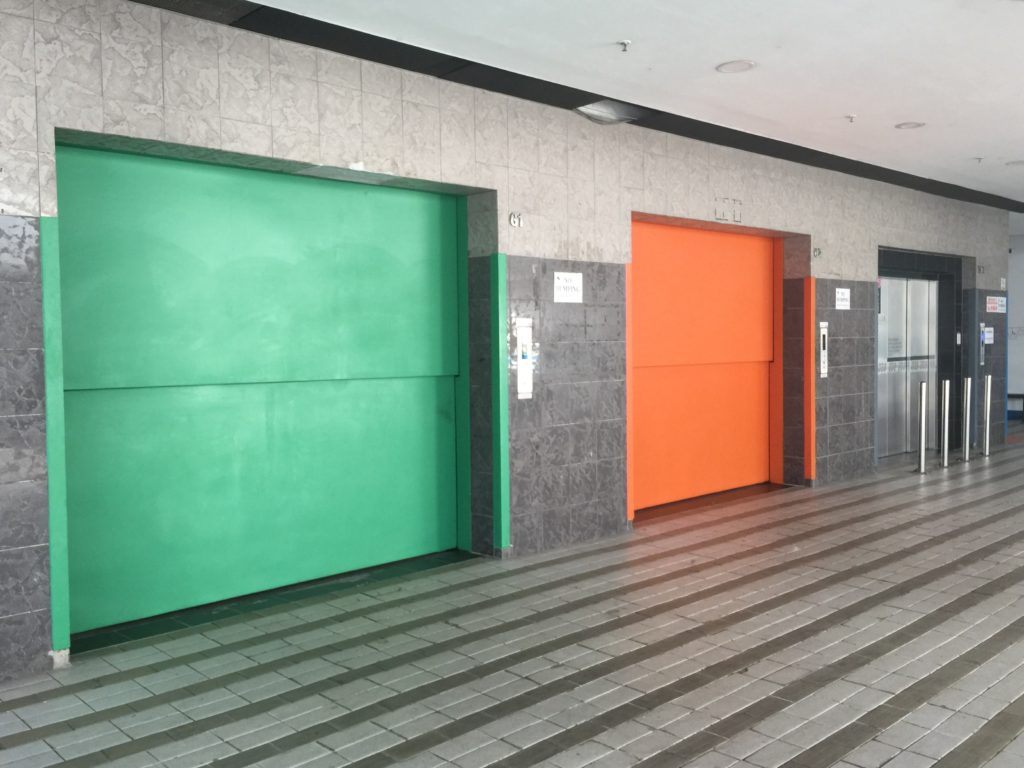 Warehouse elevator systems provide an easy, safe and cost-effective way to transport materials from one elevation to the next. These systems are suited for the safe and efficient movement of materials to a rack storage system with catwalks, mezzanine, or any new or existing upper floor level. Lifts for warehouses usually boast a unique set of requirements.
Hoists for warehouses don't typically need to handle the toughest of outdoor environments. But, it is important to choose warehouse lift products that are fully functional, safe, and reliable. It is for this reason that Commercial Lift Singapore flaunts warehouse elevators that are specially engineered with these needs in mind.
Welcome to Commercial Lift Singapore—A Haven For All Your Warehouse Lift Needs
For those looking for a safe and cost-effective way to lift goods onto their mezzanine floor in their warehouse, Commercial Lift Singapore is a one-stop hub for all your warehouse conveyor needs. Our warehouse lift products combine a robust design with a safe Rack & Pinion drive system. These hoists for warehouses have been engineered and constructed on a no-nonsense industrial basis. They are functional, secure and very dependable.
Commercial Lift Singapore offers a broad spectrum of rack & pinion driven warehouse elevators, construction hoists, and industrial lifts that are best suited for many applications. They can be used on ports, mine sites, construction sites and in warehouses. All our elevators are known worldwide for their ease of use, operational reliability and low maintenance costs. They all guarantee simplicity in operation.
Guaranteed Simplicity in operation
Commercial Lift Singapore warehouse lift system is not only simple to operate but also boasts no high-risk license in operation. The platform loading ramps and landing doors have mechanical locking systems for additional safety. And the entire system is controlled electrically. All landing doors open only whenever the platform stays at the most appropriate landing.
The vertical closure of the access ramps guarantees that the load is secured automatically on the platform. Also, these machines are permanently installed in a single location and only happen to move vertically. That means the likelihood of accidents and damaged gear at the work environment is slim to none.
Our warehouse hoists have different specifications that meet and surpass the highest safety standards. The supposed machines provide the solutions you need regardless of the business you operate—oil, gas, mining, construction, or any other industry. We don't waste our precious time and money installing non-essentials.
Instead, we focus exclusively on crafting a warehouse lift that is 100% suited for a warehouse environment. Virtually all machines in our portfolio are simple to operate. The following are various specifications on display:
Lift capacity from 300 kg up to 2250 kg
Landing heights
Platform dimensions
Control systems
Shaft designs
Number of landings
Drive system 230V single-phase or 415V three-phase
At Commercial Lift Singapore, we comprehend that every situation is unique and every client has their specific demands, tastes and prerequisites. Owing to this fact, we have managed to find an optimal blend of standard components that enable us to produce tailor-made products. This combination cuts down the overall costs without compromising the quality and flexibility of the final product.
Our warehouse elevators require little maintenance
No high-risk license required to operate
Our products are safe, robust and reliable compared to using a forklift or truck to get materials at height
Installation is possible even without an elevator pit
Elevator shaft is made from square mesh panels which provide transparency over the entire travel path of the platform
Besides, our safe and reliable warehouse lifts allow you to utilize extra floor space more efficiently without compromising anything. For more information, simply call or e-mail us. We are going to surprise you with the endless possibilities.
Why Choose Us?
All our warehouse hoists are very competitively priced. Quality engineered and certified machines make your investment worthwhile. We stock a complete range of machines for sale or hire. Our experts can make modifications if need be, thanks to our professionally equipped workshop.
For clients on a rather tight budget, we do not leave you behind the trail. We supply an array of used warehouse hoists at very reasonable prices. We pledge to offer the same high level of quality, safety, and reliability but at a much lower cost. We service and inspect all our warehouse lift products prior to selling them to our customers.
We pride ourselves on our factory trained and certified technicians, who are ready and willing to give you the much-needed support. Commercial Lift Singapore is your reliable partner for all your rack and pinion lift or other industrial and commercial elevator needs. We are here for the long term, and we promise to help your business hit great heights.
It is in our best interest to put your satisfaction right before everything else. At Commercial Lift Singapore, our company ethos revolves around customer satisfaction. Our motivated team of specialists will be more than happy to see you get the absolute best results you need. That's why we give you quality advice at every step of the way. We are here to help you fulfill your requirements for your project—big or small. Call us today for a quote