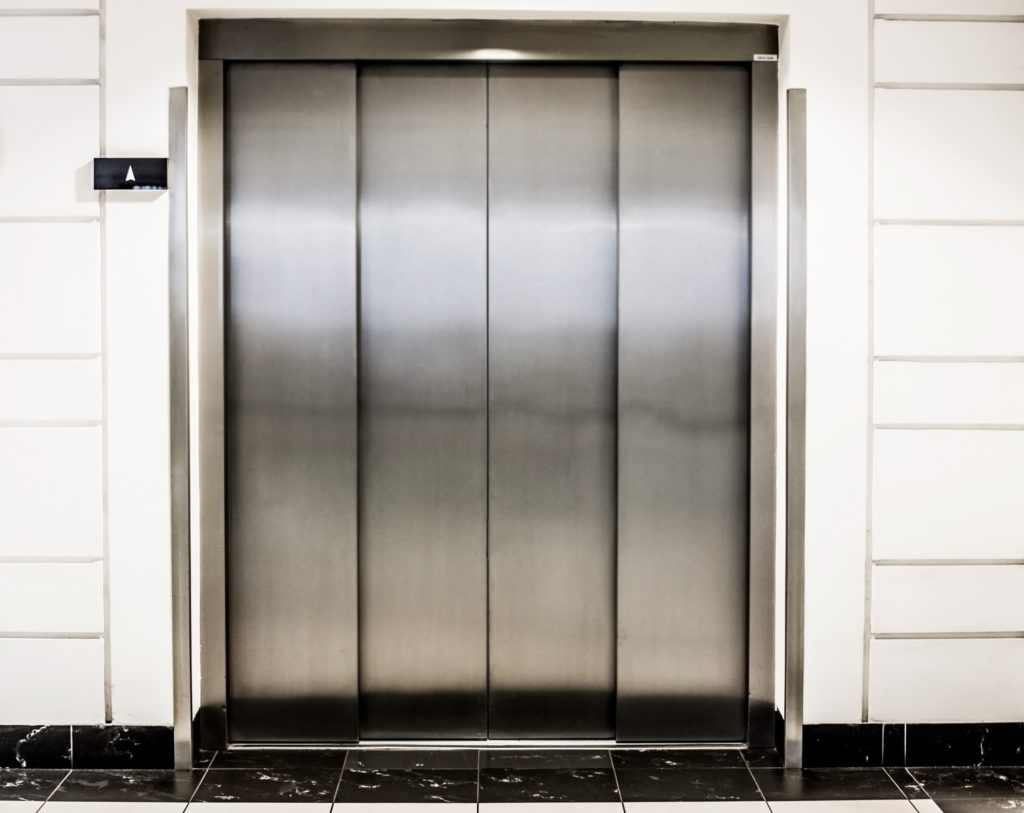 Also known as cargo lift, a freight elevator is an elevator that is specially designed to transport goods rather than passengers. This type of elevator is known as goods lift. Typically, freight elevators are larger and capable of moving heavier loads compared to passenger elevators.
A freight lift has what it takes to carry heavy loads ranging from 2,300 Kg up to 4,500 Kg. They showcase rugged interior finishes or enclosure to thwart the likelihood of damage while loading and unloading. Besides, they are designed and constructed to offset the rigors of heavy loads.
Service elevators are intended to ferry both passengers and freight. These types of lifts are largely used for industrial purposes. They are sturdy and boast rugged interiors to protect against damage. Goods lifts have a capacity to move up to 5,000 Kgs. Moreover, the capacity and size of the lift are dependent upon the client requirements.
Having been in the vertical transportation specialty for over a decade, Commercial Lift Singapore delivers all kinds of service & freight lifts to its clients. Our elevators range from the simplest to the most sophisticated models in the world. We pledge to provide you with the most appropriate service & freight elevators that complement your needs and budget.
There's a reason why many customers in Singapore and around the world choose us for their freight, goods and special requirements. Commercial Lift Singapore offers the most appropriate solution for any individual need in the contemporary market. We do not just supply Service & Freight Lifts, but we also offer passenger and special requirement elevators. We have the best solution for whichever application.
One of the machines available in our portfolio is the freight elevator. Normally, freight elevators are types of elevators that are prohibited from transporting any passengers aside from those required to handle the freight. Our equipment portfolio also displays goods only elevator, freight elevator & industrial service as well as goods lift with an attendant.
The experience and the technical know-how that we have garnered over the last couple of years in the elevator industry have led to the assortment of the modern range of elevators. We comprehend everything there is to know about the most important elevator markets worldwide. Hence, we have wrapped up specific Service & Freight Lifts featuring cutting-edge space-saving technology alongside a pleasing aesthetic appeal.
Our Service & Freight Lifts Specifications:
Our goods only lift bears a load capacity rating of between 500-1500 kgs
Our goods lift with an attendant boasts a rated capacity of between 500-1400 kgs
Each equipment comes furnished with a robust support frame structure for easy installation
Our Service & Freight Lifts can be installed almost everywhere
They do not rely on an elevator shaft or a load bearing wall for support
They are especially suited for transporting goods between floors
Our Service & Freight Lifts are designed to deliver the quickest, simplest, most reliable and economical solution to heavy lifting glitches. We address a variety of heavy lifting issues for goods only or goods with an attendant. We serve the supermarkets, warehouses, shops, industries and any other environment where there's the need to transport heavy loads, pallets, containers, trolleys, heavy goods, and much more.
Since our inception, Commercial Lift Singapore has had a good reputation for being proficient and competitive. Our company provides alternative elevator services that match and surpass the ultimate expectations. We have been lucky enough to accommodate hard working members of staff, who hold to a similar philosophy as the founding pioneers.
We deliver a comprehensive installation, repair and maintenance program for our Service & Freight Lifts. All our refurbishment programs are geared toward preventing shutdowns and any other malfunctions. We seek to prolong the life of your elevator and keep it running smoothly and efficiently to protect your investment for many more years to come. We only employ trained, certified and licensed mechanics to ensure you get nothing but quality work for your equipment.
Need to transport goods, large or small? Contact Us Today
Our Service & Freight Lifts play a crucial role in the movement of the load in a broad range of fast-paced commercial and industrial environments across Singapore and beyond borders. We provide unmatched solutions for manufacturing plants, retail, hotels and leisure establishments. We've got models that address low headroom and reduced pit requirements.
Needless to say, we install our Service & Freight Lifts in just a few days. We understand that people rely on our lifts on a day-to-day basis. Hence, we support our clients with service and maintenance from our skilled engineers.
And if you need something larger, our bespoke lift services may prove worthwhile. Call us at any time to discuss your exact requirements. We value you because if not for you, we wouldn't even think of running this business. Get in touch today. We're always at your service.