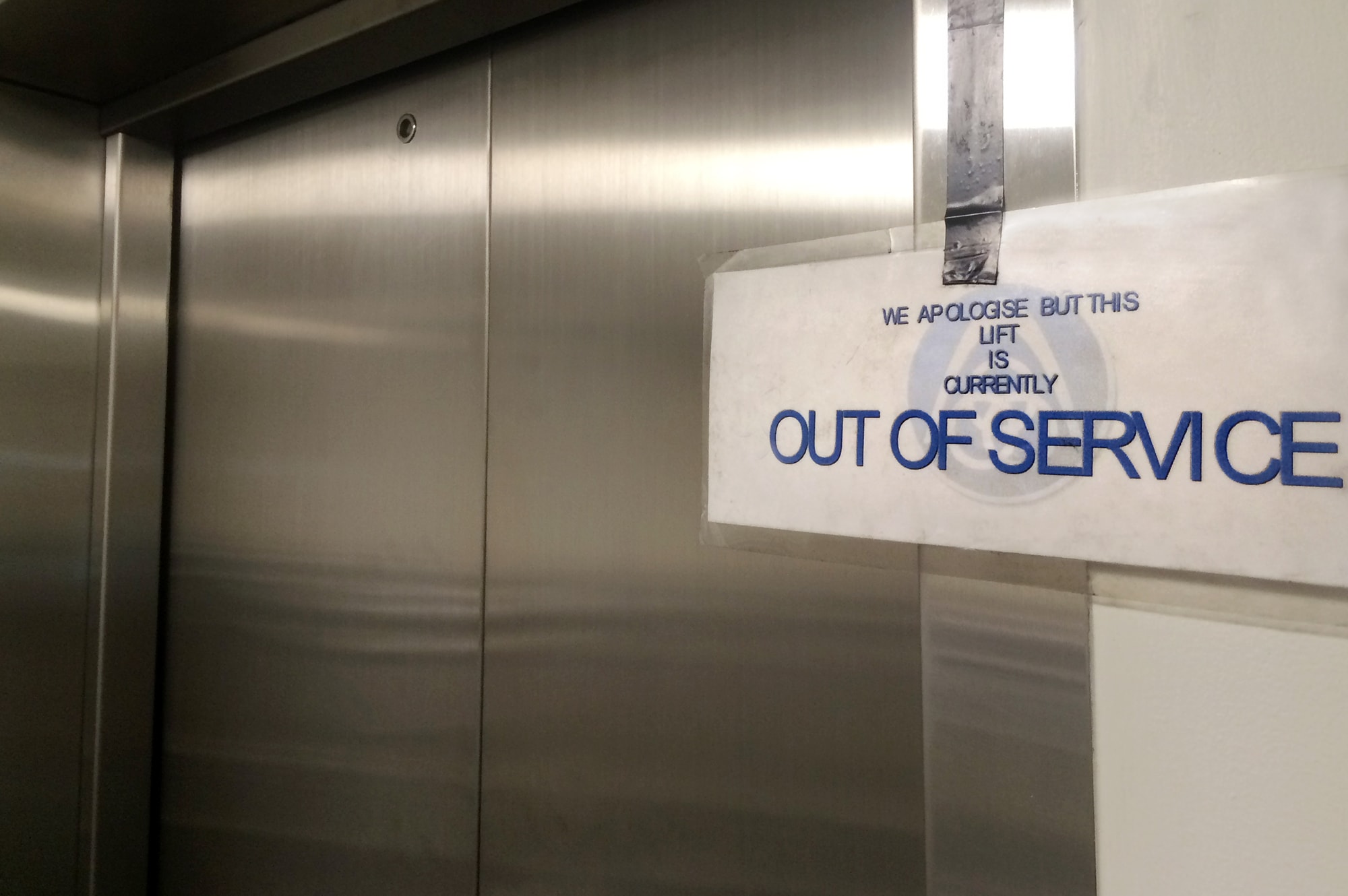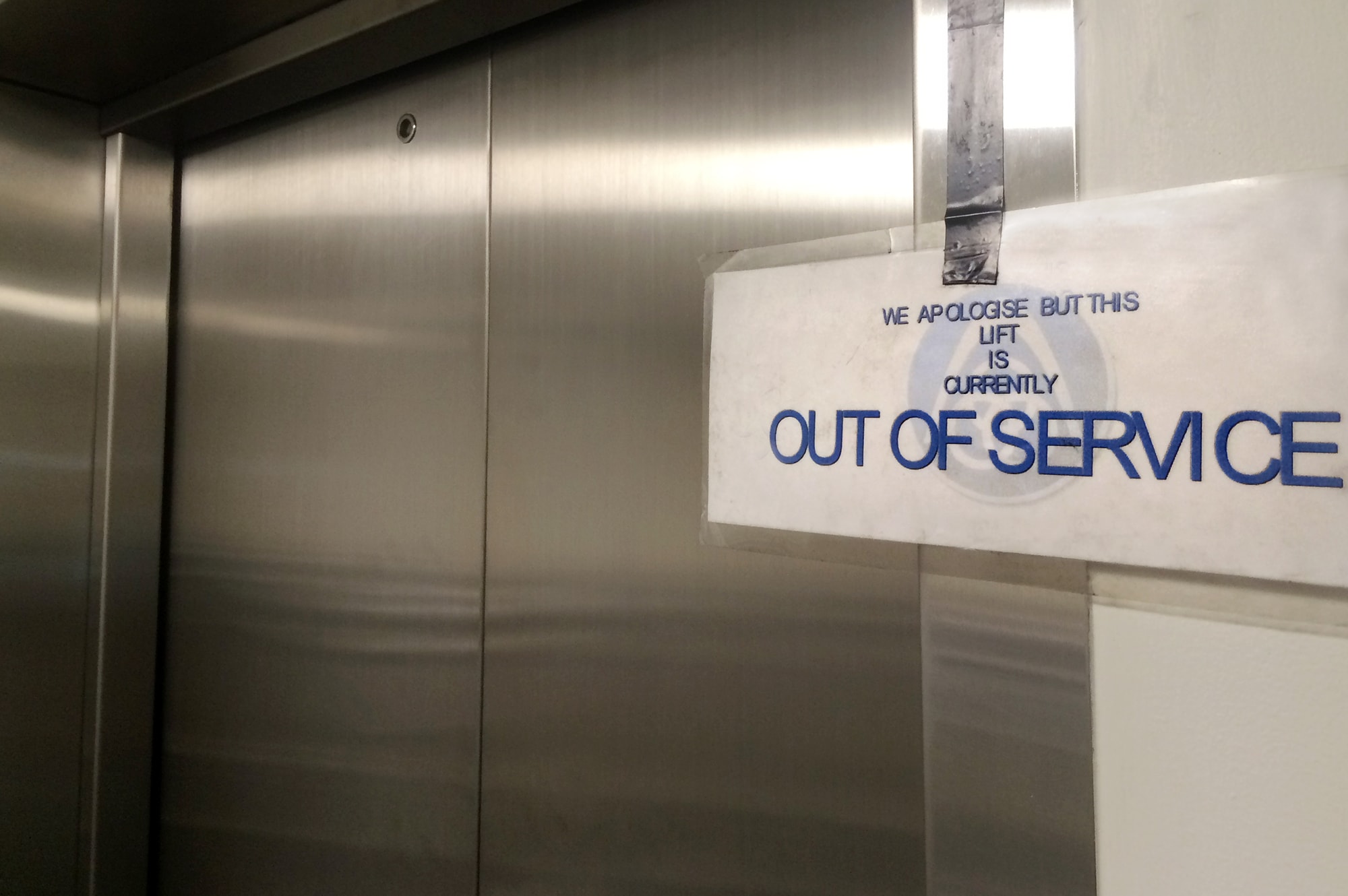 Commercial and Industrial Lift Repairs
As a building owner, you have the responsibility to keep your equipment in good working condition. Failure to maintain a commercial or industrial elevator leads to serious safety risks. Even seemingly trivial issues can be irritating to visitors and clients alike. Whether it is commercial or industrial building, a lift serves an essential purpose and should be kept at its best.
When should you call a lift repair professional?
Apparently, almost any equipment that is used recurrently likely breaks down at least at some point. While regular lift maintenance helps impede minor lift problems, occasional lift repair services are mandatory. Elevators have various moving parts, which often wear out with time. Call an elevator repair specialist if you ever notice one of the following drawbacks:
Loud Noise
Loud noise is amongst the most common problems in lifts. It may result from a loose part or a section that is worn out. A rattling noise is often irritating for tenants who reside in the building. A lift technician will help diagnose the problem using state-of-the-art diagnostic tools.
A lift repair professional will fix and replace any worn out part as required. Usually, malfunctioning bearings generate noise which may cause motor failure. Electrical noise may indicate a fault in the power system. Contact a professional as soon as you notice any such malfunctions.
Worn Out Sheaves
Worn out sheaves may start damaging ropes. You need proper re-grooving or replacement of ropes to avoid failure of hoist rope. A regular lift maintenance service helps diagnose this problem in the early stage of the fault.
Power Issues that Require Lift Repairs
A lift demands a lot of power. If you recently upgrade your building's lighting system, water supply or any other heavy-duty electrical equipment, make sure your elevator also gets sufficient voltage and amperage. Typically, poor quality energy impacts motor operations.
Dried or Contaminated Lubricants
The moving parts of a lift require proper oiling and lubrication. Lubrication oil usually dries up at some point in time. When it happens, micro metal particles are discharged in the oil as a result of friction, thus resulting in contaminating.
Lift repairs are also necessary if elevator users experience sudden shifts and jerks during lift operations. It happens due to worn out relays of the lift. It is important to fix a lift fault at the early stages of the supposed hitch.
Commercial Lift Singapore—Professional Lift Repair Services that Meet Expectations
Faulty lifts result in increased energy consumption and lift downtime that may compromise the safety of the equipment. Broken or faulty lift components must be repaired only by a qualified expert to avoid lift breakdowns. At Commercial Lift Singapore, we offer a complete range of Commercial and Industrial Lift Repairs for all makes, types and ages.
With over a decade of experience, our engineers have what it takes to fix any lift equipment anywhere in the country and beyond borders. In most cases, many lift repair services go above and beyond the standard maintenance contract. For that reason, we provide a cost-effective Commercial and Industrial Lift Repair service with estimates at all stages. We start the repair job only after we get your approval.
Lift Repairs and Service On-Site
At Commercial Lift Singapore, we own fully equipped service vehicles that carry out major repair tasks on-site. We are engaged in providing same-day service for all lift repair work to reduce downtime and unnecessary inconveniences to our valued customers. Also, we have a vast range of spare parts that suffice the majority of lift repair tasks.
As one of the most qualified elevator contractors in the region, we have the flexibility to explore major repairs and service options within your budget. We respond to emergency breakdowns and other issues within 1-2 hours of your phone call. But, in the case of entrapment, our elevator specialists strive to get to the location in less than an hour depending on the distance.
Our Commercial and Industrial Lift Repair technicians carry the required tools and parts so that the issues can be corrected immediately without delays. Besides, we carry out essential repairs or services during our routine maintenance or service calls. Trust us to execute a masterpiece.
Commercial Lift Singapore maintains healthy supply chain relationships with the major elevator manufacturers and suppliers in Singapore and worldwide. As a result, our technicians can quickly source replacement components and parts for a variety of lifts. We guarantee that we will fix your lift in the fastest time possible.
Our lift repair works are vast and diverse. Some of our lift repair services include (but not limited to) the following:
Lift alarm systems
Gearbox repairs
Motor repairs, which include rewind and renewal
Lift car top controls
Autodial systems
Lift control panels, including push buttons
Hydraulic ram seal repairs
Commercial Lift Singapore is much more than just an elevator repair company. We listen to your unique needs so we can find the best possible solution. We endeavor to resolve any lift breakdowns fast and without corporate sluggishness. Visit our lift service section to learn more about our comprehensive Commercial and Industrial Lift Repairs.
We have offices all over the country. So, our engineers are always within reach to address your Commercial and Industrial Lift Repairs needs. Call us or fill our email form today. We will get back to you as soon as we can.