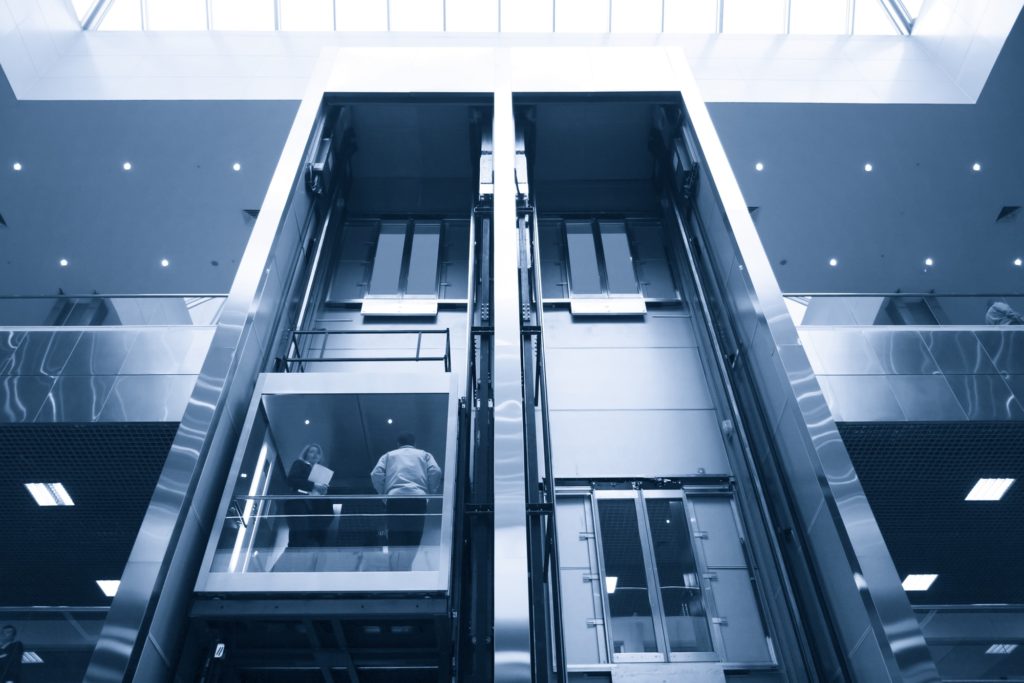 It goes without a doubt that a lift is the spine of any multi story building. Office and Passenger Lift provides structural support and ease of access for all users within the building. Lifts are an integral part of any commercial or industrial setup, from offices to universities and hospitals among others.
Careful planning is crucial when installing a new Office and Passenger Lift. Remember, it does not only have to be functional but also reliable and safe. Apparently, one of the most vital elements when planning an elevator installation is safety. Choosing the right type of lift for your industrial or commercial establishment is incredibly important.
Primarily, any lift installed in a facility ought to be able to bear the weight of the users at maximum capacity. Secondly, there is the need to equip the lift with a functioning alarm system. That way, it becomes useful in case the lift were to break down.
At Commercial Lift Singapore, we supply a variety of Office and Passenger elevators required in moving people vertically in commercial and industrial buildings. These products have been crafted based on the strict requirements of the materials.
Note that the best Office and Passenger Lifts do not discharge hazardous gases when heated. Also, their shield compartments are made out of metal modules with a solid decorative coating. Their doors are manufactured with fire resistance EI 60, which implies that they are fire resistant.
Commercial Lift Singapore boasts expert professionals who custom design passenger and office hoists based on the specs provided by the consumers. We offer these lifts at industry leading prices. The benefits of Office and Passenger Lifts that we supply include the following:
They are easy to install
They have low maintenance needs
User-friendly and efficient operation
High overload capacity
Damage resistant
Longer service life
Our Office and Passenger Lift Products
Commercial Lift Singapore is a leading supplier of a complete range of Office and Passenger elevators at reasonable prices in the industry. Our products are used in different sectors for varied applications. There's a high demand for our range of products in domestic and international markets. The reason is that we only offer quality, durable and efficient products that ensure long service life.
We are engaged in delivering an array of Automatic Passenger Lifts from the reputable manufacturers in the nation and beyond. Our clients use these machines for various applications. We avail these products at nominal prices in the industry. These products are crafted using superior quality materials as per the International Quality Standards.
Our company offers Showroom Passenger Lifts with great design to ease the parking issues and costly land problems in commercial areas. Our lifts prove handy in moving materials to the tops or basement of the showrooms. Many customers worldwide appreciate our products for their unique features, such as low maintenance, low power consumption, easy & safe operation, and rust resistance among others.
Hospital Passenger Elevators are used in hospitals to move patients from one floor to the next. They're manufactured using premium quality materials sourced exclusively from reputable dealers in the market. We offer these machines in a variety of specifications to suit the diverse client requirements.
Office Passenger Lifts safeguard the safety and well-being of users who may be affected by various work activities. These machines aim to eliminate the risk and severity of accidents or dangerous occurrences in offices where they are installed. They are engineered and constructed with health and safety in mind.
At Commercial Lift Singapore, we have solutions that certainly make an impact in people's lives. Our Office and Passenger Lifts are renowned for their superb ride comfort, excellent eco-efficiency as well as flexible and inspirational design.
In addition to supplying reliable elevators to our clients, we offer support at every step of the project. So, we are always with you right from building design to actual construction. We proudly offer the best in service standards—fair pricing, detailed quotations, and carefully planned risk assessments. Our highly personalized approach ensures every client gets exactly what they want.
All our products encompass numerous positive qualities. We have several Office and Passenger Lifts with a comfortable cabin and silent operation that is devoid of vibration. We also have a set of optionally possible materials in the cabin, such as marble, wood and decorative stone. The quality and durability of the components and parts of our elevators are not negotiable.
We at Commercial Lift Singapore are committed to ensuring that you are 100% satisfied in all our dealings with us. Whether it is installation, maintenance or service and refurbishment, we always guarantee the utmost satisfaction. We welcome enquiries at any hour of the day. Call us now so we can discuss your unique requirements in detail. We can also arrange for a no-obligation, free survey and quotation.